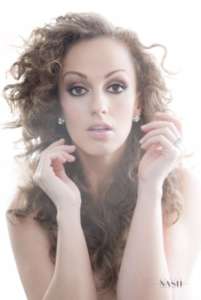 "LET YOUR DANCE SPEAK FOR ITSELF"
Born in San Jose, Costa Rica, Diana began her dance training in Miami under the instruction of Pepe Bronce, Vivian Tobio, Maria Eugenia Lorenzo, and Manuel Castro. While furthering her dance training at New World School of the Arts, Diana performed contemporary ballet works by Gerard Ebitz and Michael Uthoff, as well as
Circle, Line, Square
, a dance piece by Robert Battle, the current artistic director of Alvin Ailey Dance Theater. During this time, Diana also performed as a soloist with the Pepe Bronce Flamenco Company at the Second Annual Flamenco Festival in Costa Rica, and began working in the commercial dance industry under choreographic supervision of Manuel Castro. In February 2004, Diana had the privilege to perform alongside Mikhail Baryshnikov at the Gusman Center for the Performing Arts, in the piece
Mr. XYZ
. At that time, she also made her first appearance with Miami Contemporary Dance Company in
Tango Undressed
.
Upon graduating from NWSA with a Bachelor of Fine Arts Degree in dance in 2005, Diana spent a summer as a scholarship student at the Martha Graham Dance Center, and was also a featured performer in an off-broadway production of Rumba Dreams, both in New York City. Following that summer, she was invited to join Miami Contemporary Dance Company as a company dancer in Miami Beach. In her seven years dancing with MCDC Diana performed company repertory, as well as featured roles in The Death of Garcia Lorca, Love Without Permission, Your Blood, My Blood, and Tango Undressed, while also touring Argentina and Italy with the company.
Diana performed with the Cuban Classical Ballet of Miami as a company dancer in their production of Don Quixote in 2010. She has also performed a variety of commercial work, including television work for Univision; dancing alongside artists such as Pitbull, David Bisbal, Alexander Pires, Tiziano Ferro, and Willy Chirino, among others. Diana has also performed on shows such as Sabado Gigante, Cristina, El Gordo y La Flaca, Despierta America, and Don Francisco Presenta, and was a dancer for the MTV VMA's in Miami, Florida, in 2005. She was also a dancer at Gulfstream Park in their Serenata Ballroom Dancers revue.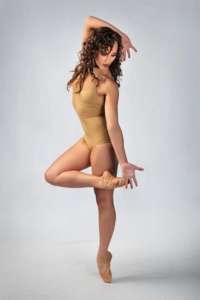 Diana has taught at Miami Contemporary Dance School and DanceTown, and served as Assistant Artistic Director at Miami Dancity Studios, working with both recreational and competitive dancers. During her nine years at Miami Dancity, Diana choreographed pieces and coached dancers who received continuous recognition at commercial dance competitions on both local and national levels, while also directing The Next Step program, helping dancers expand their dance opportunities by exploring arts programs as well as dance colleges. Under her guidance, dancers have gone on to pursue professional dance careers at prestigious performing arts schools and college dance programs throughout the nation. She has been a guest choreographer at Miami Arts Charter School's Dance Department since 2013, and is now on faculty at the MAC Wynwood Dance Department; most recently promoted to Dance Department Director.
Diana is a member of the National Dance Education Organization and the Florida Dance Education Organization; and is on the board for Miami Dance Hub, a multi-faceted resource seeking to provide a networking center for professional artists in the Miami dance community. She is also licensed and certified to teach all three levels of the Progressing Ballet Technique (PBT) method.